How to Start A Wholesale Business in Pharmaceutical – Are you thinking of initializing a whole pharma business? What are the requirements to start a wholesale business? Are you new to the industry? In this article by Innovexia life Sciences that is the top PCD pharma franchise company, we will tell you how to start a wholesale business in pharmaceuticals.
A Pharma business is a good idea to earn good returns and establish a stable business. If you are thinking of entering into wholesale business, then is the best business plan. Wait! How to start a wholesale business in pharmaceuticals? We give you every requirement and information to kickstart your career.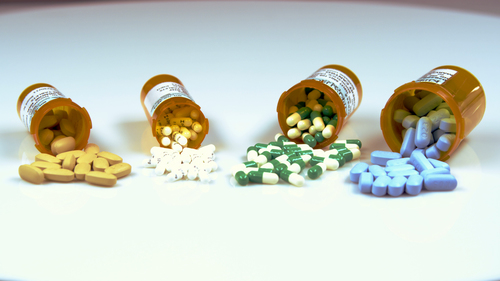 Types Of Wholesale Pharma Businesses
Before we jump on to how to start a wholesale business in pharmaceuticals, one must know the types. There is three type of wholesale businessman. You have to choose which one you want to be. They are as follows:
Stockiest
Distributors
C&F Agent (Carrying & Forward Agent)
The work of distributors and stockiest are almost same. They do business to business (B2B) work. The products like drugs, generics and other pharma products are purchased from companies or C&F. Then they are further sold at a profitable margin to the pharmacies & chemists. The sales & purchase can be interstate in nature too.
On the other hand, C&F agents come directly into contact with companies. They buy the products and further sell to the distributors or stockiest. The work involves large area at a good level.
Tips To Start A Pharma Wholesale Business
Wholesale business requires a lot of documentation and licensing. While starting a wholesale business, one must consider a few essential points. Thus, before we jump to other essentials, we bring you some points to consider. They are as follows:
It is best to consider your targeted business location and its demand.
Accessibility is the key factor for every wholesale business. The location should have to accessibility to transportation and electricity.
Select good Premises or Plant or Shop. (Remember Drug Inspector or concerned person will come on inspection for approval of drug license! Thus make sure you make the arrangement the best.)
Wholesalers should have their own warehousing or you can rent one.
You should have a business contact with a reputed Pharma Company or C&F for sale and purchase purposes.
You should be ready with a marketing plan. Promotion of a business is the best way to get maximum exposure.
Financial planning should be done before starting the business. One must know how to calculate the net price and profit margin for calculation. This will help you forecast the expected profits.
It is a good practice to keep a keen eye on the competitors. Adopting a good strategy can help you get a good grip in the industry.
Legal Documentation Required For A Wholesale Pharma Business
Wholesale business involves sales and purchase of drugs and generics. The topic of drugs and generics has always been a sensitive one. Thus, involves a number of documentations which has been listed as follows:
Rent Agreement
If you have rented the premises, shop, warehouse or place, then you must have a rent agreement. The premises should have a minimum of 10 so. meter (15 sq. meter for the wholesale plus retail), minimum 8'2″ height. The building should be brick and cemented floor.
Drug License
Drug license is mandatory to be owned by everyone who is in this business. Drug License Number may cost you around Rs5000. They vary from one state to another. The following branch of government provides licensing.
Central Drug Standard Control Organization
State Drug Standard Control Organization
Sales Tax Number
Those who are keen for interstate sale and purchase should apply this for sure. Apply for sales tax number saves a lot on cost. The government gives concessions & you could be saved on paying a huge amount of money. If you do not have one, then you should apply for the following.
VAT (Value Added Tax)
CST ( Central Sales Tax)
TIN (Tax Identification Number)
Form No. 19
Wholesalers need to submit form 19 with other proofs and information. As stated it is, "Application for grant or renewal of a license to sell, stock, exhibit or offer for sale, or distribute drugs other than those specified in Schedule X" (Schedule X contains drugs which fall under special provisions).
Partnership Deed In Case of LLP (Limited Liability Partnership)
Ones, who are working under partnership format, need to fill registration for LLP (Limited Liability Partnership). They can do this through IndiaFiling,com by paying an amount of Rs 8000.
Proofs Needed
The following proofs are needed to be submitted which are as follows:
Address Proof
Ownership Proof in cases of rented location.
Photocopy Of Date Of Birth Certificate.
Affidavit of EP or Competent Person.
A copy of Purchase Bill Of Refrigerator With Complete Address.
3 Signed Blueprint or Copy of Layout Of Premises.
Qualification Certificate Photocopy.
Other Requirements For Setting A Wholesale Business
We have enlisted you some other requirement which you will need to submit while starting a wholesale business. They are as follows:
The experience of one year after graduation or 4 years after secondary respectively. He should have worked as a salesman for registered drug licensed company.
The fee of Rs3000.
You need to buy Furniture and another requirement for the business like employees etc.